FIESTA LIKE IT'S 1986!
JOIN US FOR OUR 36TH ANNIVERSARY PARTY
Thursday, September 22nd, 3pm – Close.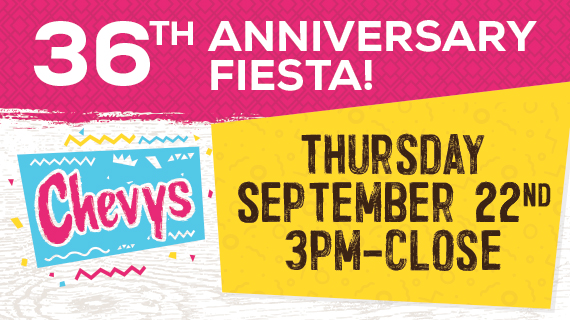 Enjoy 36₵ Tacos from our Build-Your-Own Taco Bar! Choices include: Steak, Chicken, Barbacoa & Carnitas, with fresh handmade tortillas.
$4, $6, $8 Food & Drink Happy Hour Specials.
DJ Entertainment playing all the best 80's hits.
Don't forget to dress in your best 80's gear to celebrate!
Contact your local Chevys for offer availability.