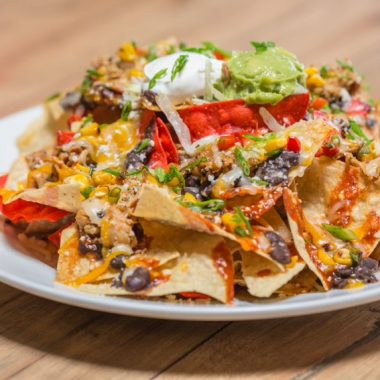 Nachos Grande
A heaping platter of chips topped with chicken, melted cheese, black beans, red sauce, fresh guacamole, sour cream and roasted corn salsa.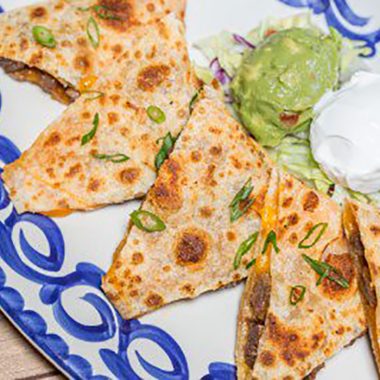 Quesadillas
Hand-pressed flour tortillas, served with guacamole and sour cream.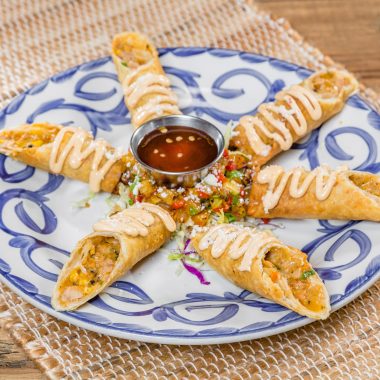 Crispy Chicken Flautas
Stuffed with fire-roasted red peppers, cheese, grilled corn and chicken. Served with grilled pineapple salsa and jalapeño jelly.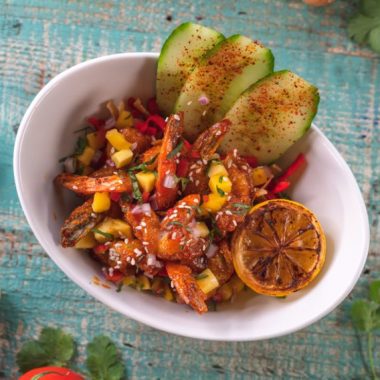 Tropical Shrimp Fiesta
Crispy shrimp sautéed with an orange-chipotle glaze. Topped with mango salsa and served with fresh cucumbers sprinkled with tajín.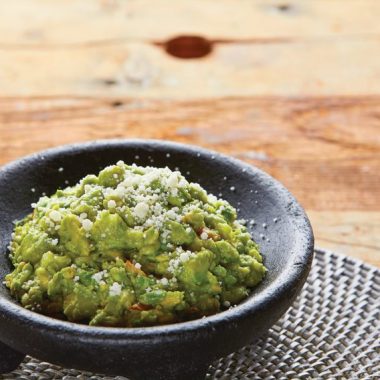 Tableside Guacamole
Made just the way you like it.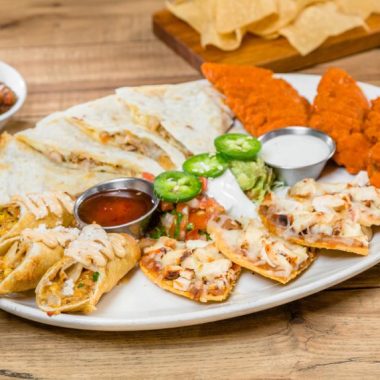 Fresh Mex Sampler
Great for sharing! Chicken fajita nachos, chicken quesadilla, buffalo chicken tenders or wings and crispy chicken flautas.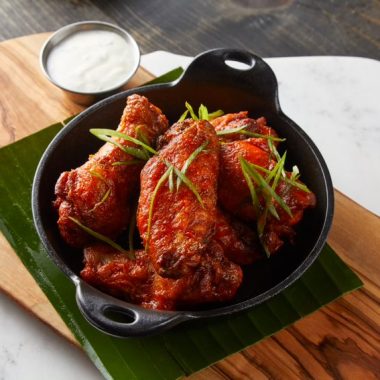 Border Wings
10 slow cooked wings with choice of mexican bbq sauce or buffalo hot sauce. Served with housemade ranch dressing.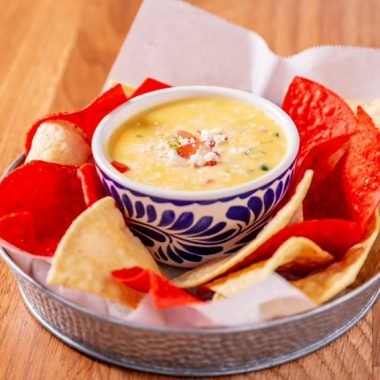 Queso Dip
Chile con queso with crispy chips.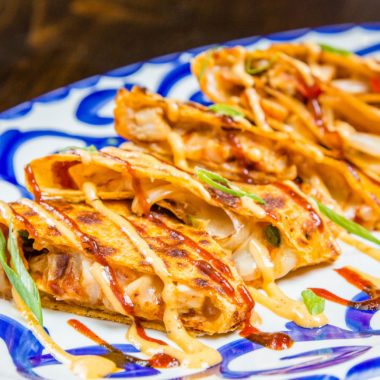 BBQ Chicken Quesadilla
Stuffed with grilled chicken, melted jack cheese, san antonio veggies and mexican bbq sauce.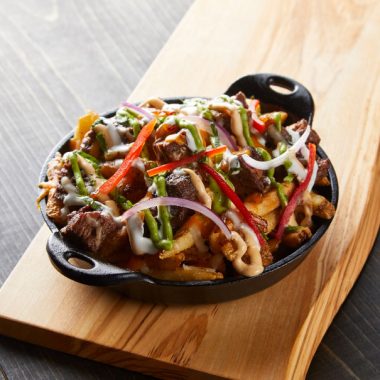 Carne Asada Fries
Tender marinated steak on a bed of crispy french fries topped with tequila glazed onions, guacamolito, chile con queso, chipotle aioli and sour cream.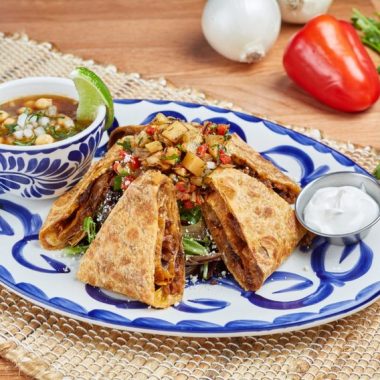 Barbacoa Quesadilla
Tender beef barbacoa and three-cheese blend quesadilla, on a mixed spring salad with apple-chipotle vinaigrette. Topped with grilled pineapple salsa & cotija cheese. Served with sour cream & consommé with garbanzo beans.