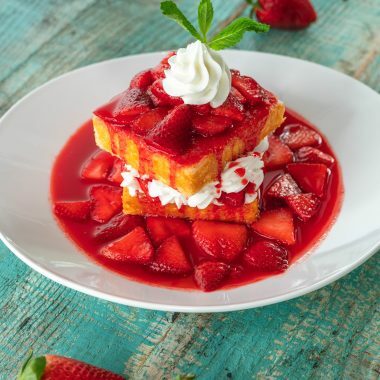 STRAWBERRY SHORTCAKE
Sweet shortcake layered with fresh strawberries and freshly made strawberry sauce, topped with whipped cream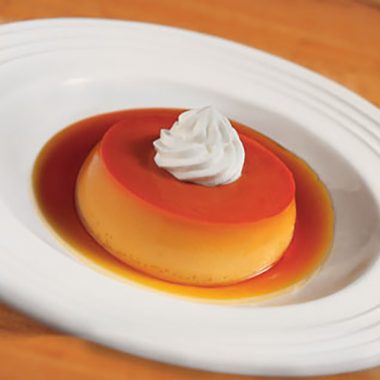 Flan
Our creamy vanilla custard in a homemade sweet caramel sauce.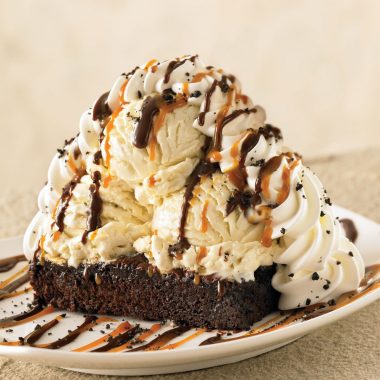 Ooey-Gooey-Chewy Sundae
Fresh baked brownie, rich vanilla ice cream drenched in homemade cajeta caramel and chocolate sauces topped with crushed oreo cookies and whipped cream.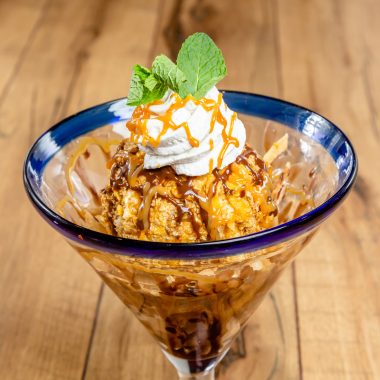 Deep-Fried Ice Cream
Creamy vanilla ice cream rolled in a crispy coating, deep-fried and served on a layer of cinnamon-dusted tortilla strips. Topped with homemade cajeta caramel, chocolate sauces and whipped cream.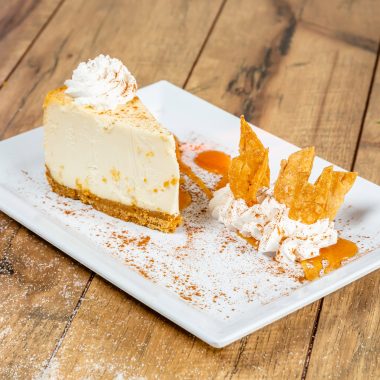 Cinnamon-Crisp Cheesecake
Creamy cheesecake with caramel sauce and cinnamon-sugar crisps.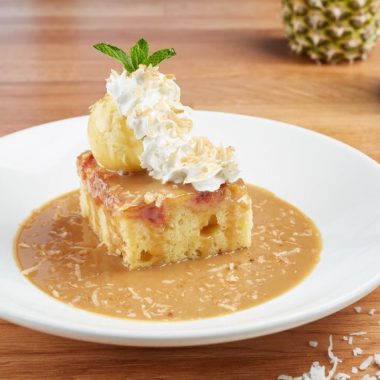 Pineapple Upside-Down Cake
Warm pineapple upside-down cake, on a bed of kahlúa cream sauce. Topped with vanilla ice cream, whipped cream & toasted coconut.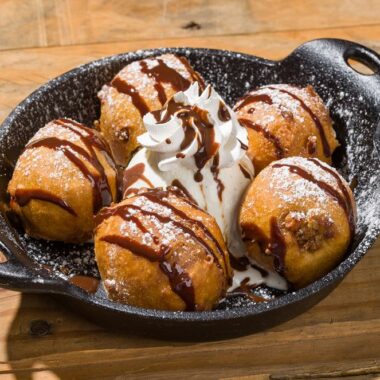 DEEP-FRIED COOKIE DOUGH
Your choice of Mrs. Fields® salted caramel cookie dough drizzled with caramel sauce or M&M's® cookie dough drizzled with chocolate sauce. Deep-fried and served with vanilla ice cream, whipped cream & dusted with powdered sugar.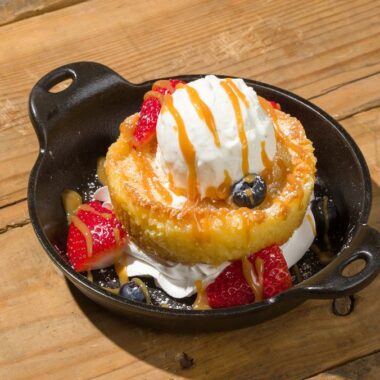 BUTTER CAKE
Warm butter cake on a bed of whipped cream, drizzled with homemade caramel sauce. Topped with vanilla ice cream, strawberries, blueberries and powdered sugar.